Quinta
Thanks for visiting my website.
Quinta is a board game written by Les and is available here at no charge.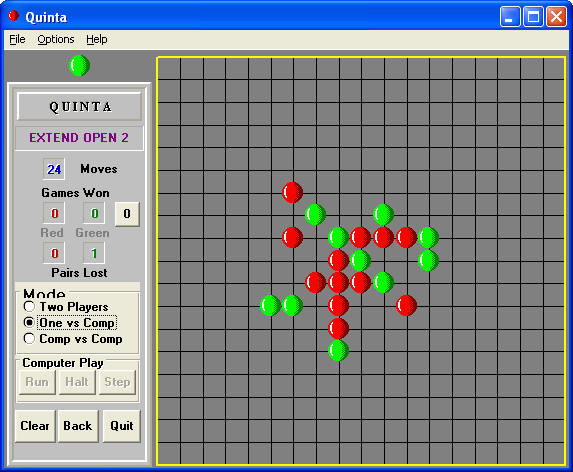 QUINTA is a game of strategy similar to Go-Moku, GO and the board game PENTE (registered trademark of Parker Brothers). It can be played by one or two players.
QUINTASETUP22.EXE is a self extracting archive file containing all files needed to install Quinta.
Click here to download the file QUINTASETUP22.EXE and save the program to your hard disk. Take note of the folder where your browser saves the file.
Run QUINTASETUP22.EXE by double clicking on it from Windows Explorer. The installation will run automatically.